Toyota 4Runner: Selecting a play mode
Press


(BROWSE) to select iPod menu mode.

Press

,

,

or


as corresponds to the desired play
mode.
Pressing

(MORE) to change to
the second selection list.
Play mode list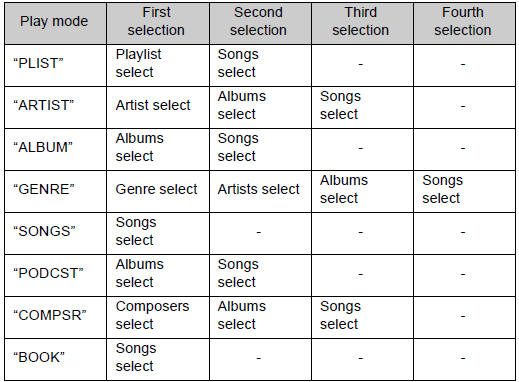 Depending on the model, the name of your iPod may be displayed at the top of the list.
Selecting a list
Turn


to display the first selection
list.

Press


to select the desired item.

Repeat the same procedure to
select the desired song name.
To return to the previous selection list, press

(


).